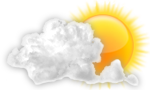 Web Search powered by
YAHOO!
SEARCH
The deadline has passed for the final week of the 2011 Bump 'N' Run Challenge. Thanks for playing, and watch for the Pick 'N' Roll Challenge in March and Mulligan Match-Up in April.
How To Play:
Step 1:
Read the contest rules. Then decide who you think will win each of this week's match-ups. Click here if you are using Internet Explorer or are having issues viewing the rules via the first link.
Step 2:
Rank your picks from most confident (16) to least confident (1), using each number only once. Enter only one value on each line, using the field next to the team you expect to win.
Step 3:
Enter your Tiebreaker values in the appropriate fields.
Step 4:
Fill out your contact information at the bottom of the form. All information is required.
Step 5:
Click the Send entry button once.
Limit one online entry per person for each week of the contest. Duplicate online entries will result in disqualification of entries. You may also send an entry from the newspaper, though; in fact you may send several of those. Effective November 1, 2010, the $500 Bump 'N' Run Challenge Grand Prize may not be won more than once per season by the same household.
Online entires for this week
must be submitted by
11:59 p.m. CDT on
Wednesday, September 7, 2016
Week 16 Grand Prize Winner
Not in the boondocks...
MARY M. BOONE,
MONTICELLO, WI
...celebrating city $tyle with the one and only perfect score!
From Bullseye Games...
Megatouch Floor Model Touch Screen Video Game!
JOYCE UDELHOFEN,
LANCASTER, WI
This week's certificate winners are:
Roy Feltz - 5th Quarter
Jayme Wilson - Alt n' Bach's
Thomas Karleski - Blue Moon
Chris Hansen - Cardinal's Nest
Stephanie Calkins - Pitcher's Pub
Ted Gay - Club Tavern
Victoria Blackcoon - Coliseum Bar
Stan Ryan - Club Tavern
Dolores Easland - My Buddies
E.S. Marks - Namio's
Steve Marvin - Green Lantern
Jim Olson - Sports Pub
Franklin Heatwole - Pedro's
Lee Henry - Pitcher's Pub
Andrea Mueller - Stadium Bar
Jack Zirngible - Tully's II
Mike Michaelis - Wando's
D.J. Gamer - Wilson's

Thanks to our sponsors: