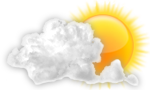 Web Search powered by
YAHOO!
SEARCH
Jerry's Hot Picks Bump 'N' Run Challenge
Contest Rules
How to play:
Pick the team you think will win for each of this week's games. Indicate how confident you are in your picks by ranking them from most confident (16) to least confident (1). (For example, write "16" next to the team you're most confident will win; if that team wins, you get 16 points.) Be sure to rank each game. Total points are based on (1) the number of winning teams you pick correctly and (2) the point value you assign each of your picks. Next, indicate your guesses for each tiebreaker by entering point totals on the appropriate lines. Finally, provide full name and address information so we can contact you if you've won.
How To win
For each game, if the team you picked wins, you get the number of points you assigned to that game. After all games for the week have been played, your score is the total of the points you assigned to each game in which the winner was picked correctly.

GRAND PRIZE: The entry with the most total points for the week wins a $500 cash prize. Effective November 1, 2010, the $500 Bump 'N' Run Challenge Grande Prize may not be won more than once per season by the same household.

RUNNER-UP PRIZE: the entry with the second-most total points for the week wins a prize from Bullseye Games (prize varies from week to week, see entry form for details).

TIEBREAKERS: In the event of a tie, Tiebreaker #1 will be used to pick this week's winner(s) from all tied entries. The winner will be the player who guessed closest to the actual point total. If a tie remains after Tiebreaker #1 has been applied, Tiebreaker #2 will be used to pick the week's winner from all still-tied entries. If a tie remains after both Tiebreakers have been applied, winner will be chosen via a random drawing from all still-tied entries.

SPORTS BAR GIFT CERTIFICATES: Each week, 18 entries will be randomly drawn; each will win a $25 gift certificate to one of our Bump 'N' Run Sponsor Sports Bars. Individual contestants are limited to one Sports Bar Gift Certificate in a given week.

CONTEST RESULTS: Results will be posted the following Sunday in the Wisconsin State Journal and at madison.com. Please allow 3–4 weeks for delivery of winner's check.

LIMIT ONE ONLINE ENTRY PER PERSON. Multiple entries by the same person in the same week will be disqualified.
Deadlines for Week 1 entries:
Online entires at madison.com: Must be submitted by 11:59 p.m. CDT on Wednesday, September 7, 2016.
Contest rules:
Must be at least 21 years of age to enter. No purchase necessary. Online entries compete with print entries, found in the Wisconsin State Journal on Monday, Tuesday and Wednesday each week of the NFL season. A free entry form is available in the Capital Newspapers lobby, 1901 Fish Hatchery Road, Madison. (Limit: 1 free entry form per person, per day.) Enter using print entry forms, up to 10 print entries per household, per week. (original entry forms only – facsimiles, copies or computer printouts will be disqualified). Online entries are limited to one per person per week. Multiple online entries from the same person will be disqualified. Multiple print entries may be mailed in the same envelope. Entry with the most points at the end of each week wins. When ranking games, confidence numbers may be used only once, and only one team may be ranked per game. If a game is cancelled for any reason or results in a tie, no points will be awarded for either team picked. If the contest results in a tie, the entry with Tiebreaker point totals closest to the actual point totals will be declared the winner. If a tie remains after tiebreakers have been applied, winner will be chosen via a random drawing from all remaining tied entries. Winner will be announced the Sunday following the completion of that week's games in the Sunday Wisconsin State Journal and on madison.com. Any disputes or challenges to the published results must be directed to the Capital Newspapers Marketing department within 5 days of winner ad publication. Incomplete entries, late entries, multiple online entries for the same person, and entries filled out incorrectly will be disqualified. Employees and family members of employees of Capital Newspapers, the Wisconsin State Journal, The Capital Times, or any of their subsidiaries or associated publications are ineligible for this contest.

Jerry's got answers. E-mail him at jerry@madison.com
madison.com ©2016 Capital Newspapers. All rights Reserved.